"CSS Tactical (CSS) and Beagle Watch Armed Response (Beagle Watch) are security service providers synonymous with the unrivalled delivery of proactive security services. Based on their successful approach to combatting crime, many communities have entrusted their safety to these security champions.
This is the first communication in a series to keep you informed of developments affecting your area.
Beagle Watch has entered into a contract with CSS which paves the way for Beagle Watch to purchase the CSS alarm monitoring and armed response, together with the associated guarding business. The remainder of the CSS business will be focused on technology and systems and will continue to work closely with Beagle creating a strong partnership of manpower and technology.
The management of CSS and Beagle Watch believe that the transaction will enhance the service offering to you. We have detailed hereunder some commonly asked questions and answers but in short, the management teams of the two companies wish to assure you that the security services will continue to be provided to you seamlessly during the transition period and after the transaction.
Who will be monitoring and responding to my security system?
The CSS Control Room and its dedicated staff will continue to be your contact point. Similarly, CSS Tactical Officers will continue to respond to all calls as before. From time to time however, Beagle Watch vehicles and Officers may respond as they may be deployed in areas to complement existing infrastructure or where joint operations are undertaken.
Who is Beagle Watch?
The company has been providing premium services for 13 years and is headed up by Dave Casey, the Managing Director who has been in the armed response industry for almost 30 years. Beagle Watch currently operates in the North-western suburbs of Johannesburg. The company is renowned for a 2-minute response time to its client base of almost 6 000.
What will happen to the CSS Tactical brand?
No changes will be made in the short term. To comply with legal requirements however, the CSS officers will be issued with new uniforms with Beagle Watch insignia during the transition period.
Which of the CSS staff are transferring to Beagle Watch?
All those staff associated with your service delivery will be transferred to Beagle Watch to ensure uninterrupted service delivery
Will there be any changes to services currently delivered?
In short, the answer is "No". Your services will continue to be provided by Beagle Watch on the basis of the contract that you currently have with CSS.
Where will the administration offices be?
The CSS offices will be retained for your convenience.
Moving forward
As owner-managed businesses sharing a common goal, we can assure you that the future of these two entities focusing on our core abilities is going to realise significant client benefits.
Should you have any questions or require any further information please feel free to contact Ashleigh Parry
ashleigh.parry@csstactical.co.za  or the Melville Security Initiative – msi@ilovemelville.co.za"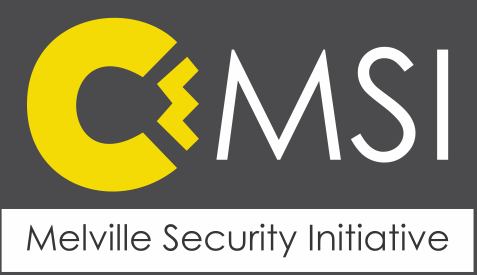 Initially a project of the Melville Residents' Association, the Melville Security Initiative was founded in 2009 with its primary goal of maintaining & implementing security solutions for the safety and security of the community and all who reside and operate businesses within its boundaries.
The Melville Security Initiative is managed by residents of Melville. They volunteer their time and expertise to the maintain and improve security in the suburb. They initiative employs, amongst other suppliers, CSS Tactical to provide security in conjunction with Fibrehoods for Fibre Connectivity and Midcity Property Group to manage the monthly collection of membership fees.