The MRA's Communication Portfolio's main objective is to facilitate better and relevant communication to the Melville Community, through a combination of this website, social media & email.
Should you wish to join our mailing list in order to be kept informed regarding community matters (including our quarterly newsletter), please fill in your details below.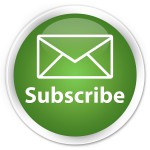 The MRA will comply with the South African Law with regards to the ECT Act (2002), CPA (2008) & POPIA (2013). Information regarding our communication policy can be found under the Communications Portfolio of this website.
This mailing list is considered confidential in that the MRA will not provide any 3rd party with this list's database which is only to be used in relation to the main purposes of the MRA.