The Gauteng Heritage Resources Authority (PHRAG) is responsible for the management of Grade II heritage resources (i.e. heritage resources that are of provincial significance/as stipulated in section 8(1) of the National Heritage Resources Act. In accordance with section 34 of the Act, no person may alter or demolish any structure or part of a structure which is older than 60 years and without a permit from PHRAG. These are identified by this programme throughout Gauteng- Johannesburg, Soweto, Tshwane, Ekurhuleni, Sedibeng, and West Rand.
PHRAG is now calling for the nomination of provincial heritage sites.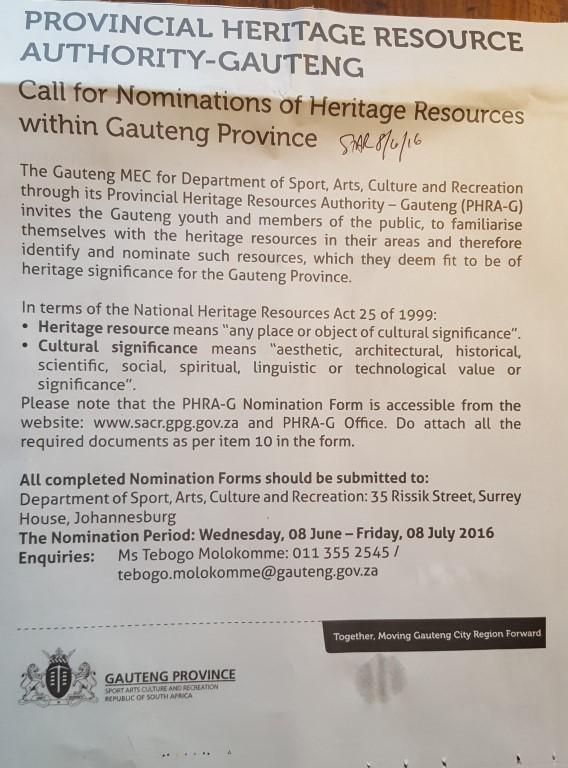 Please note that the deadline for nominations is the 8th of July.